Circumpolar Seabird Monitoring Plan
Latest version published by Conservation of Arctic Flora and Fauna on Apr 28, 2016 Conservation of Arctic Flora and Fauna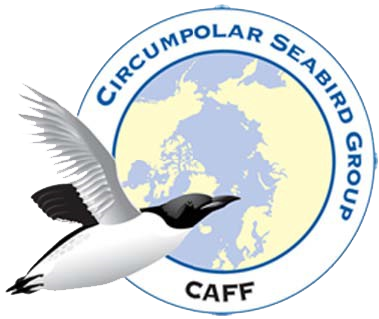 The Circumpolar Seabird Monitoring Plan is designed to 1) monitor populations of selected Arctic seabird species, in one or more Arctic countries; 2) monitor, as appropriate, survival, diets, breeding phenology, and productivity of seabirds in a manner that allows changes to be detected; 3) provide circumpolar information on the status of seabirds to the management agencies of Arctic countries, in order to broaden their knowledge beyond the boundaries of their country thereby allowing management decisions to be made based on the best available information; 4) inform the public through outreach mechanisms as appropriate; 5) provide information on changes in the marine ecosystem by using seabirds as indicators; and 6) quickly identify areas or issue in the Arctic ecosystem such as declining biodiversity or environmental pressures to target further research and plan management and conservation measures.
Downloads
Download the latest version of the resource data as a Darwin Core Archive (DwC-A) or the resource metadata as EML or RTF:
| | |
| --- | --- |
| Data as a DwC-A file | download 1031 records in English (17 KB) - Update frequency: irregular |
| Metadata as an EML file | download in English (6 KB) |
| Metadata as an RTF file | download in English (6 KB) |
Versions
The table below shows only published versions of the resource that are publicly accessible.
Rights
Researchers should respect the following rights statement:
To the extent possible under law, the publisher has waived all rights to these data and has dedicated them to the Public Domain (CC0 1.0). Users may copy, modify, distribute and use the work, including for commercial purposes, without restriction.
Keywords
Occurrence; CBird; Circumpolar Seabird Expert Group; ABDS; Arctic Biodiversity Data Service; arctic; seabird; circumpolar; monitoring
Contacts
Who created the resource:
Who can answer questions about the resource:
Who filled in the metadata:
Who else was associated with the resource:
Geographic Coverage
Inside CAFF boundary
| | |
| --- | --- |
| Bounding Coordinates | 50, 90 / -180, 180 (min, max Latitude / min, max Longitude) |
Additional Metadata
marine, harvested by iOBIS